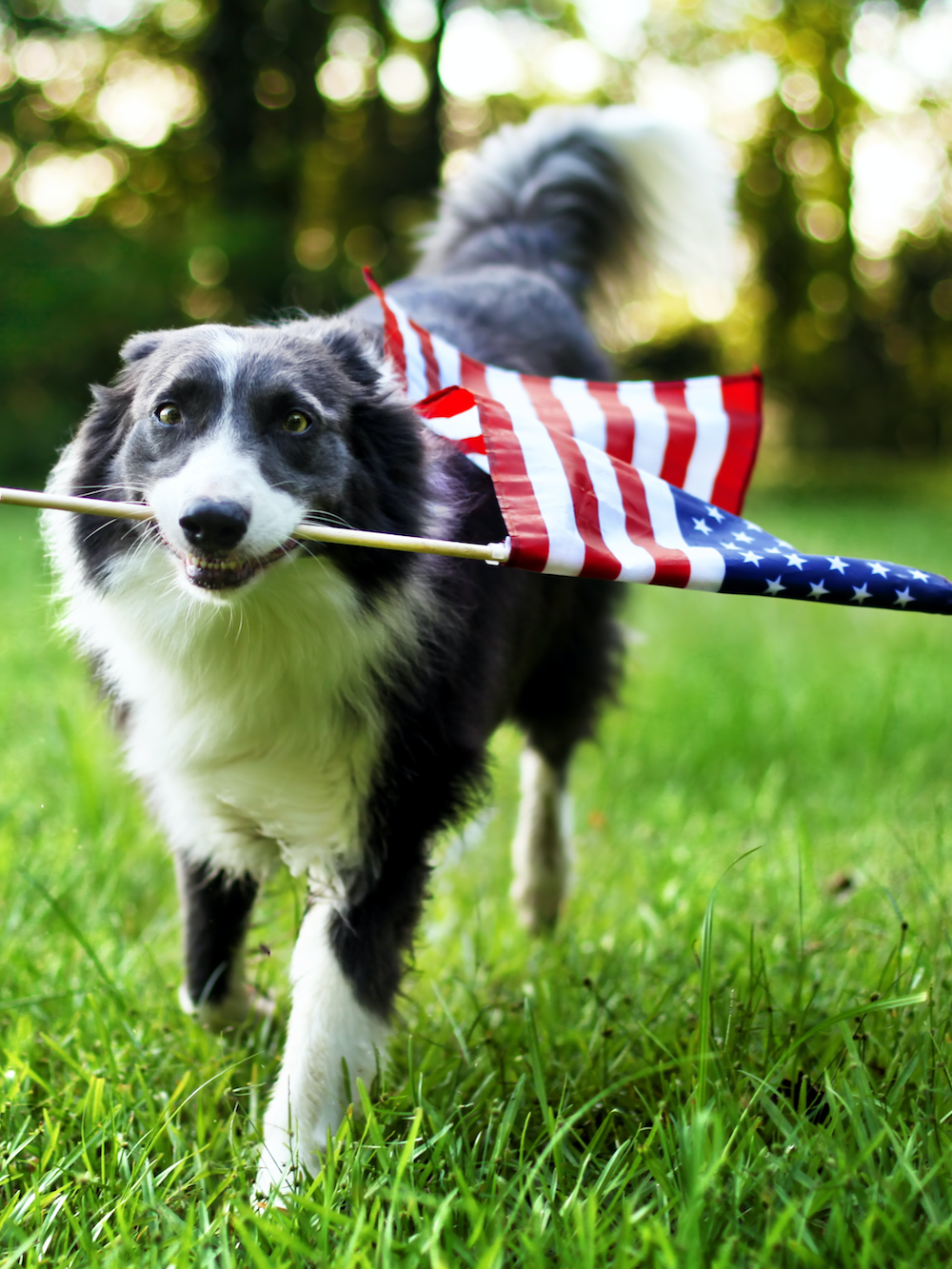 Use My Secret
Tools To...
Grow Your Business With Proven
Predictable Results! Strategies That Work Consistently!
If You Ain't The Lead Dog, The $cenery Never Changes?
"Even though I knew I wanted to generate an online income stream, I did not know where to start. Integrating the components of the Remote Control Revenue process
as presented by "The Wilson Method", I was able to learn at my own speed of consumption many new technology skill sets. My next goal is to take these skills and
apply them to additional affiliate / referral marketing products and services."
~Cynthia The Lead Dog~

You will learn below how you can transform into the Lead Dog in your Pack!


Proactively Learn How To Pivot Online To Generate Revenue While You Have A Day Job!​​​​​​​
"Everyone I knew in Hollywood lost their jobs when the pandemic began and they were freaking out. They needed to figure out a way to start generating income working remotely from home and fast...

I wanted to help them, but, I know how long it takes to get a business off the ground and they couldn't wait for that.

That was when I set out to create "Remote Control Revenue." A few short weeks later I launched a free training that they could start using immediately.

​​​​​​​I am really excited as I am seeing the many ways this system is impacting so many lives in positive ways!

If you're concerned about money you owe it to yourself to click the link and get some really great training at no cost.

If what you learn makes sense you can join me and many others building a great home business while learning amazing life enhancing skills!" -Larry Wilson-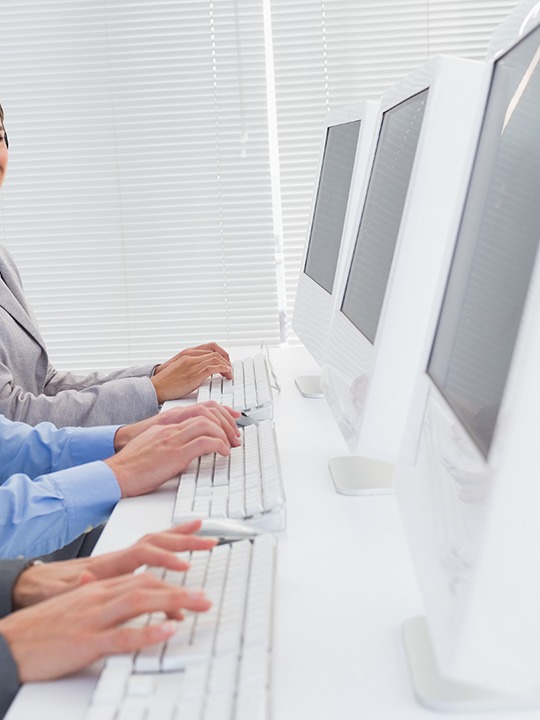 Learn To Find Your Voice, While Building A Home Based Business
Without The Learning Curve Or Pain Of Figuring It All Out Alone!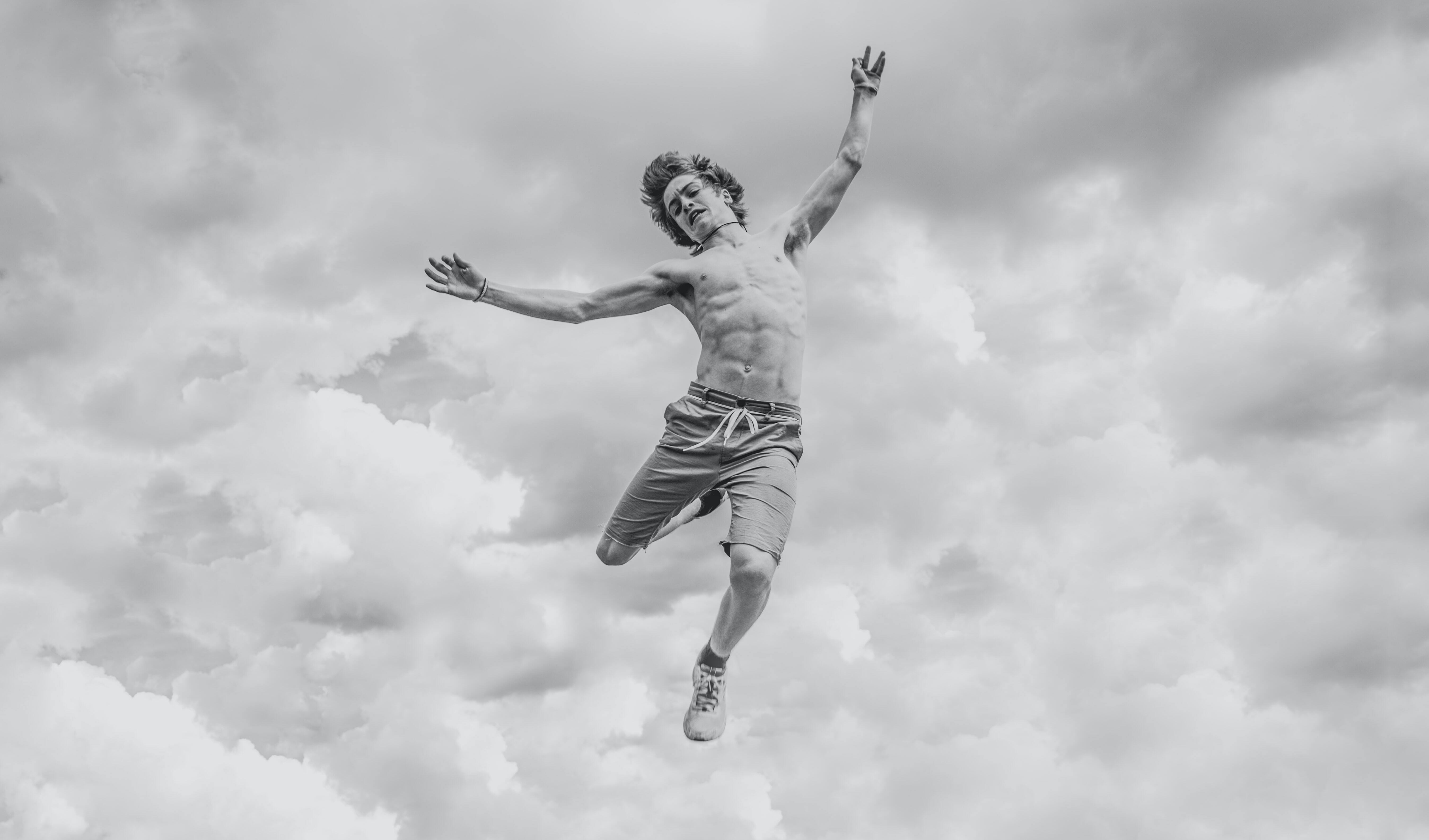 Right now you are filled with inspiration and energy, ready to shout your message from the rooftops, eager for the world to know how strongly you feel about your particular topic.

It's important to have conviction and determination, but, it will not carry the day. This is the point at which most people stop. It is actually the beginning. You need much more to communicate effectively.
Four Powerful Things You Can Do When You Get
"Remote Control Revenue"
✓
Take Your Communication Skills To Master Level.
✓
Learn The Fastest, Easiest Way To increase Your Value By 50%.
✓
Learn 3 Strategies To Jump-Start Your Revenue.
✓
The Single Greatest Reason People Fail To Monetize Online And How To Avoid It.
Behind The Scenes Look At How Easy It Is To
Follow Warren Buffets Advice To Increase Your Value By 50%!
You Have A Fire In Your Belly-- Now Get Results!
Why Is This The Perfect Opportunity For You To
Start Generating "Remote Control Revenue?"
Find Yourself Getting Predictable Results!
Four Powerful Reasons You Need To Learn
How To Generate "Remote Control Revenue" Right Now!
When You Purchase "Remote Control Revenue" You Also Get Instant Access To These Exclusive Bonuses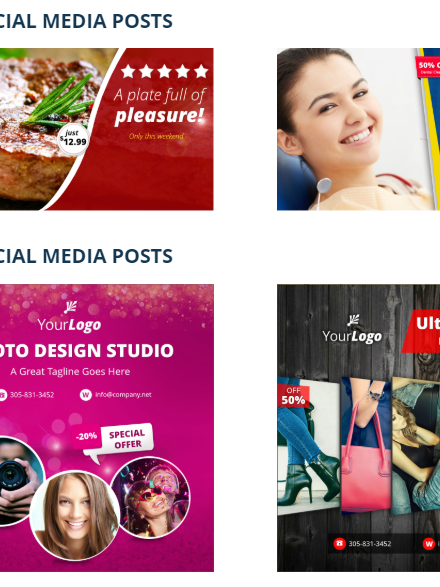 Get a customized website to deliver your message from!
Have you longed for your own website, but, couldn't afford the expense of having a webmaster design and build one for you?

You'll receive your own custom built website with your branding that you can use to generate revenue even while you're asleep. Use it in any configuration you want. Use it as a Landing Page, as a Mini-Blog, as a Review Forum, as a Sales Page. It has your photos and your message in your own words.

This website can be modified as often as you wish to pinpoint and target the exact people who are looking for what you have to offer. Aren't sure what you have to offer? We'll provide that, too! Videos, photos, content, all done for you at no cost. ($1,500 VALUE)


Learn to capture your communication!
You'll discover the internet's most powerful FREE video platform to create and distribute your videos through e-mail, social media and online.

More importantly, you'll learn how to leverage this platform to develop your on-camera skills so that you can connect with people online and engage them before you've spoken a word.

The best part? All your videos are stored in the cloud for free! You can't misplace them and they won't be taking up space on your hard drive. ($750 VALUE)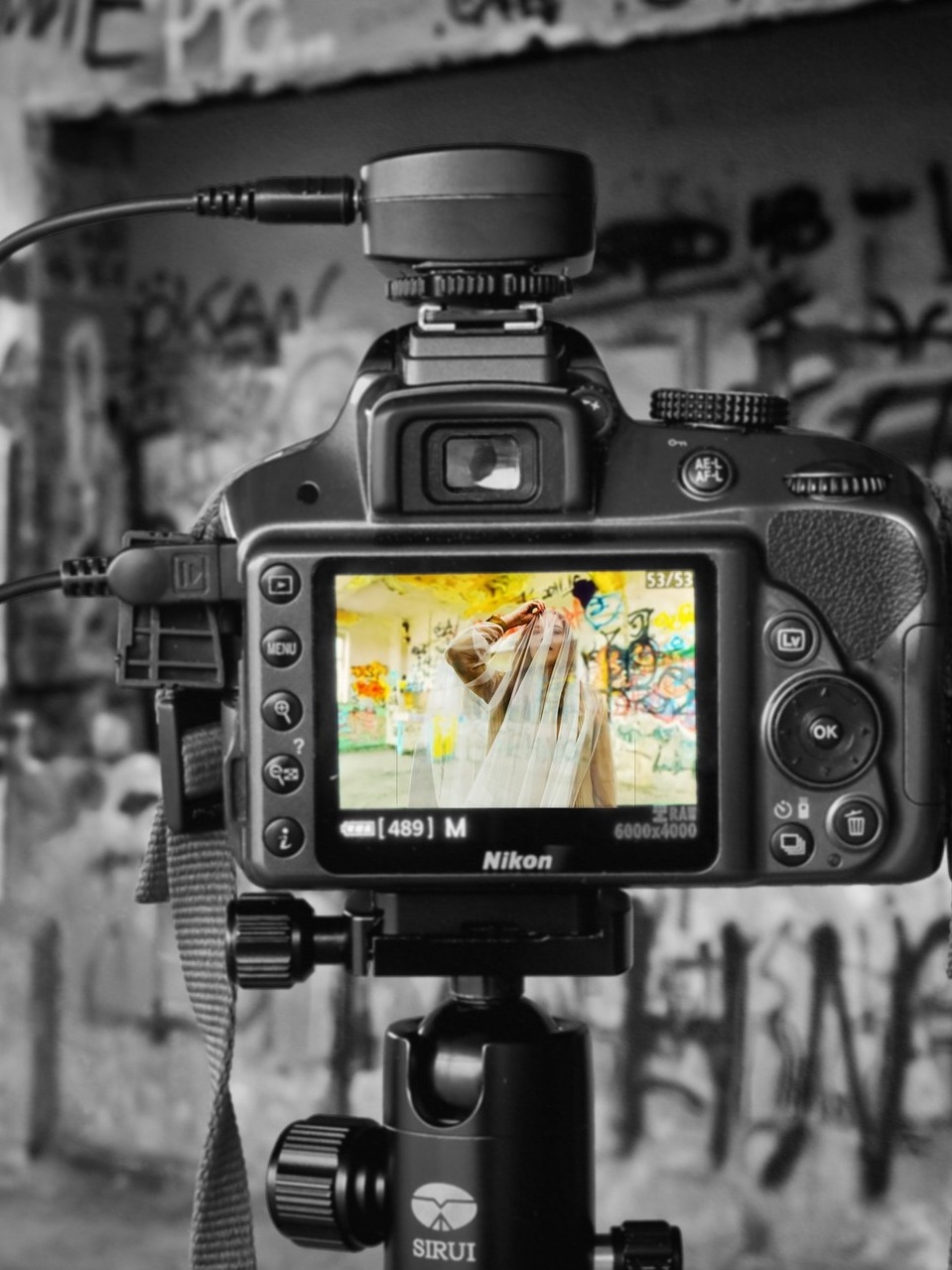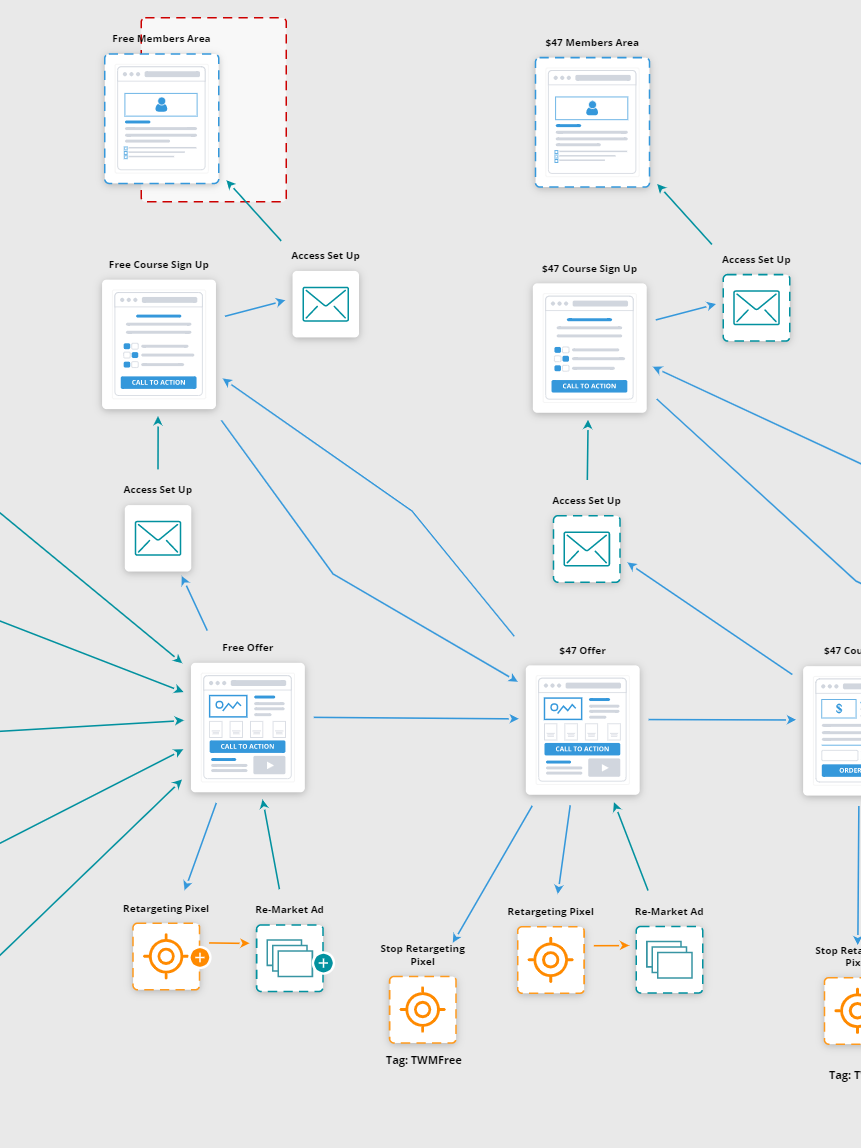 Design and map your message syndication plan with training!
The biggest obstacle non-programmers encounter online is keeping the Big Picture in focus as they try to create marketing campaigns. There are so many moving parts and they're all imaginary until building begins.

The prospect of tracing the branches of your funnel is enough to halt most entrepreneurs in their tracks. What if you could create a "map" of your campaign, one that showed every step, where it led and what had to be done once you got there?

That's exactly what you'll learn to do with this FREE program and you'll be mapping out campaigns within minutes of downloading it. It's that easy and intuitive.

You'll have a graphical picture of every step of your funnel-- with photos, memos and detailed directions so that you can't get lost along the way. ($500 VALUE)



Learn to monetize your messages on Social Media Platforms!
In addition to all the strategies Larry teaches to monetize your message (even if you don't know what it is) online, you'll discover a nifty little hack to make Facebook do things for your bottom line without spending a penny on advertising.

And to guarantee that you won't be left flailing about, you'll actually receive templates for Facebook postings that you can use immediately to start revenue coming in.

You can use them AS-IS or you can customize them to better suit your message.

Larry will walk you through them, step-by-step, so that you understand how to use them, where they will have the greatest impact and how to get the biggest return on your efforts. ($500 VALUE)
​​​​​​​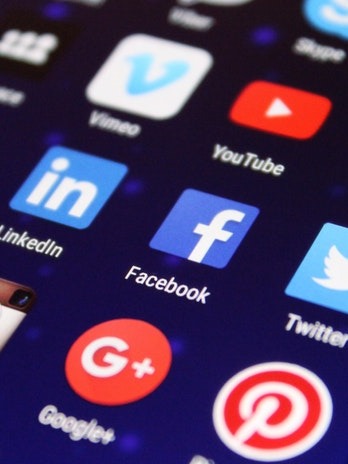 Cynthia the Lead Dog Recommends