Immerse Yourself and Learn The METHODS that Hollywood's Biggest Stars Use To WIN More! NOW You Can Use them and DOMINATE Your Competition Too!
Immerse yourself and learn the secret si

mple Step that Warren Buffett said will increase your VALUE by at least 50%
WHO

IS




LARRY WILSON?
Premier Communications Coach
Larry is a TOP-TIER Communications Trainer, proud to have worked with the biggest stars in entertainment for 35 years. He has helped many Small Business Owners, Entrepreneurs and CEO's to communicate their message expertly and effectively.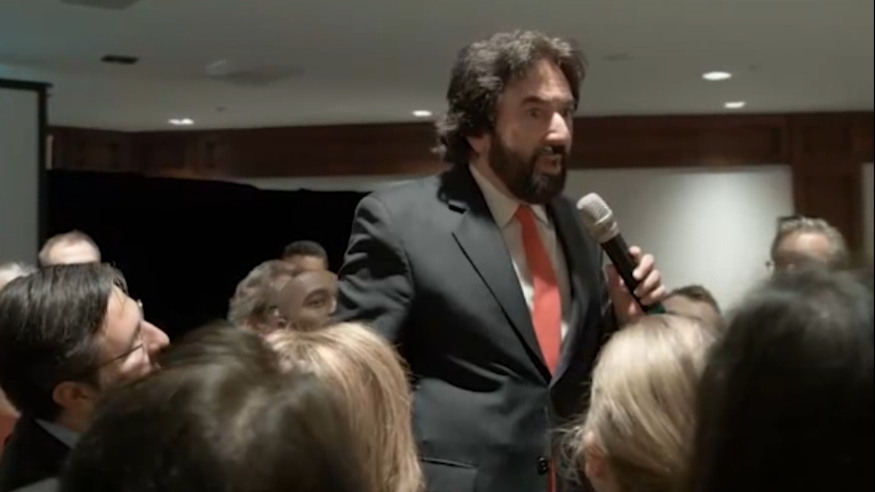 Don't Miss my Half Day Summit,
This is a $1500 Value.
Saturday April 4th, 2020.
Seating is Limited For This Event!
If you would like to train in person to ingrain this Information and maximize your Impact then you have to attend this workshop! Y

ou won't be able to Get this MUCH Training at this LOW Price Again!
You have until Friday April 3rd 11:59 pm on April 3rd to purchase your ticket for this event. Training will begin promptly at 10:00 am on Saturday April 4th, at Mystique in Gardner Village, located at 1100 West 7800 South in West Jordan, UT 84088.
Do Not Delay We are almost sold out! Hurry and ensure you have the tools to DOMINATE your Competition in 2019!
Here is what you are getting:


HALF DAY SUMMIT
Live training with Larry Wilson, in person, teaching you the most valuable communication secrets he learned from the biggest stars in entertainment. Larry breaks everything down into easy-to-follow, step by step technique that guarantees outstanding results.
TOP BUSINESS COMMUNICATION TECHNIQUES
Larry will show you how to connect with people before you've spoken a word, how to make others hear you and see you, and how to make yourself irresistibly charismatic (even if you aren't a movie star.) You'll learn how Hollywood celebs have been using these techniques for years.
Larry reveals the simple proven way to communicate authentically that wins people's trust so that they want to invest in you, professionally and personally. This is the perfect opportunity for you to achieve massive results, quickly and easily. Live Immersion Training is a powerful experience that will transform your life.
23

DAYS

0

HOURS

11

MINS

3

SECS
Frequently Asked Questions